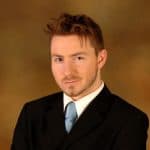 Affiliate Spotlight shines a light on latest affiliate sites from around the world.
This week we chat with VegasSlotsOnline Senior Account Manager Mark Wilson Smith, who explains why the site stands out from competitors, while also outlining the firm's aspirations for the next twelve months and beyond.
Affiverse: Can you begin by introducing VegasSlotsOnline and explaining what the site brings to the affiliate space?
MWS: VegasSlotsOnline offers players the Vegas experience right from their home. We have over 7700 slots that people can play for free on the site, as well as detailed reviews of hundreds of online casinos. We help players from all over the world enjoy casino gaming, with sections of the site translated into nine different languages and individual pages in dozens more.
Our clients appreciate the site's global reach and we are able to run campaigns in pretty much any country they wish to target.  
With over a million visitors a month, we can see all that hard work has paid off. VegasSlotsOnline has grown to become a premium casino site, and we have many plans for its future development.
AI: There are a number of casino affiliate sites out there. What makes VegasSlotsOnline stand out from its competitors?
MWS: Firstly, we offer our users more reviews and games to play than any of our competitors. It's a huge undertaking, but we have thousands of slot and casino reviews on our site, and cover all the latest slot releases. Our readers appreciate this and make VegasSlotsOnline their first stop to play and learn about slots.
We've been in the industry a long time and know the value of trust. Although we work with hundreds of brands, we always ensure they are licensed and regulated. Our users want safe and secure sites, and we do our best to ensure we only recommend those that offer a great experience.
Our work ethic is also a little different from many of our competitors. We operate in a SAFe framework, ensuring we maintain increased productivity, quicker turn-around on projects, and a smarter management of working hours. By setting realistic objectives and key results we also nurture opportunities for growth and development within our teams. And our Book of Culture ensures we keep our work fun and rewarding.
Finally, we maintain excellent working relationships with the brands we promote. This gives us the ability to resolve any issues our users may report with a particular brand, and our in-depth knowledge of the market allows us to provide detailed advice on promotions to operators that work with us.
AI: Like many online casinos, VegasSlotsOnline offers free slots. How big an impact does this have in terms of generating traffic?
MWS: People love to play slots, and we offer them the chance to take over 7,700 of them for a test drive. That's a really big pull factor for our readers. Our users can then decide which slots they enjoy the most before they sign up to play for real money.
Because of this, our users see us as the go-to place for slots games, whether they are looking for a new title or an old classic. Our enormous library of slot reviews also means that our readers can find information on pretty much any slot game out there. That has combined to make us the authority on slots games.   
AI: The site also boasts a news section. How valuable do you think this offering is.
MWS: Just like our free slots section, this is a feature that adds value for our users. iGaming has become much more mainstream in recent years, and players want to know what's going on in the industry. We do our best to quench that thirst for knowledge.
We were very pleased to see our application to Google News accepted first time, an indication of the quality of the articles we post.
What made me happy though, was when an affiliate manager told me he uses our news section to keep up-to-date with industry developments. That was really nice to hear.  
AI: As we move into 2019, what are your hopes and aspirations for the next twelve months for VegasSlotsOnline?
MWS: Well, we have set a few records recently in terms of revenue. So, on a personal level, I am hoping that 2019 will become a benchmark year. We have a talented pool of employees, which is always increasing, and a clear strategy to focus on, so there is every possibility that this could be our best financial year yet.
On another note, we are now starting to enter the various igaming awards out there, and I am proud to say that our parent company has just won the EGR Nordics Award for 2019. This is fantastic for the entire team and a reflection of all their hard work. So, for 2019 I am hoping we not only get more nominations, but actually pick up a few more awards too. And the thing is, I honestly do believe we have a great site that is worthy of it.