Affiliate Spotlight shines a light on the latest affiliate sites from around the world.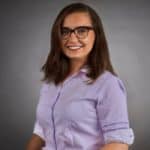 This week we chat with Viktorija Antanavičiūtė, Managing Director of Tonybet, who guides us through the firm's ascent.
Affiverse: For those who are uninitiated, can you begin by introducing TonyBet as a company, and describe what it brings to the affiliate space.
Viktorija Antanavičiūtė: TonyBet was founded in 2009 by professional poker player, serial entrepreneur Antanas Guoga (Tony G) and its progress can be credited to a solid long-term growth strategy. The executive decision to hand over TonyBet's Lithuanian business operations was made in 2016, allowing the global sports and casino platform to focus their resources on priority markets including the United Kingdom and larger EU nations. TonyBet maintains ownership of its brand, products and Estonian and UK gambling licences, while continuing to strengthen its position with the help of the affiliate community.
AI: There are numerous sports betting affiliate programs out there. What makes TonyBet stand out from the rest?
VA: First of all, it is really worth mentioning, that TonyBet has a full range of in-house built products – sports, casino and poker as well as our own affiliate platform. This means, that apart from the tailored deals we can give to our partners, we are also very agile and versatile with the offers and promotions we can give to our affiliates. We believe that one of the most important things is mutual understanding and constant communication between operator and affiliates. And furthermore, we have player retention of over 50% across our products, and that's a huge advantage for everyone who is working with us.
AI: Why did you make the decision to rebrand? What kind of affect has this/will this have on your affiliates?
VA: The decision to rebrand was taken after we made a decision to focus on taking user experience to the next level. There are traditional bookies and gaming products, where we are used to similar UX for ages – but here at Tonybet we made a daring decision to focus on seamless user interface, to create a product that feels more like the online apps and tools we use every day. With this also comes the focus on the so-called next generation of players who have less patience and shorter attention span, thus we have to make sure our platform responds to all these needs.  
AI: You attended SiGMA in Malta last month. How did you enjoy the experience?
VA: Yes, we have attended the SiGMA conference just at the end of November, to introduce the new TonyBet, as well as share out knowledge with industry colleagues on the panels. For all the afilliates we are working with already and that we met at SiGMA TonyBet team has one message – if you show us the value, you can be sure we will give you the reward that is next to none.
AI: What are your projections for TonyBet for the next twelve months?
VA: In addition to improving its desktop platform, TonyBet recognises the importance of mobile functionality. We are closing 2018 with such a huge step towards our vision for TonyBet as one of the leading international online gaming platforms. Our focus on user-friendly products, particularly on mobile devices, will continue into next year, as we believe that this is the only way to gain market share in the competitive space of online gambling. And of course, we are focusing on the growth of our affiliate community, because only with them we can continue the growth and bring successful outcomes to both sides.
Focusing on geographical expansion and brand awareness across the industry, Antanavičiūtė became TonyBet MD in November 2017. She continues to offer her ongoing support and expertise to both her team and fellow women in the industry.