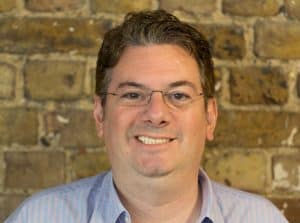 FunFair Technologies recently unveiled its CasinoFair, describing it as "the world's first, truly fair blockchain casino". 
The firm's founder, Jez San detailed how the decentralised blockchain casino platform provider is looking to bolster its casino launch with the affiliate partnerships, as well as how blockchain-based tech can enrich the affiliate space.
Affiverse : Is CasinoFair open to affiliate partnerships and if so what type of strategy are you taking to affiliate partnerships?
Jez San: Affiliate partnerships are pivotal to a successful casino operation, and as such they will be a major part of our future platform provision. As a B2B supplier, we will be able to offer our partners with an affiliate programme that leverages the blockchain's transparency and fairness, with immediate payments in FUN for affiliates and far less resource from the casino side.
We can't disclose the exact strategy at this stage as it is still being finalised, but using the blockchain, our revolutionary FunPass KYC procedure and generous, instant and correct payments in FUN, it will be game-changing for the industry through its empowerment of the affiliate, while also blurring the line between operator and referrer in the wider FunFair ecosystem.
AI: CasinoFair's relationship with FunFair – being operated as a separate entity as part of the group – offers some unique marketing challenges. How are you dealing with these?
JS: CasinoFair has initially been used to deliver a better understanding of, and faster improvements to, the FunFair platform. However, we are marketing them separately as best we can, leaving only the 'powered by FunFair' trace that any other partner would have.
Our community has been briefed of its relationship and they are well aware of the link between the group and CasinoFair, but for those who aren't as familiar with the platform rest assured that CasinoFair will be operating a marketing strategy like any other casino would. We want to appeal to players with CasinoFair's unique benefits, in terms of fairness, instant payments and player protection, and we believe this will allow us to stand out.
AI: How much can the decentralised blockchain help with fast efficient payments to affiliate partners?
JS: Using the blockchain and the smart contracts it facilitates, affiliate partners have the peace of mind that what they're owed is exactly what they will be paid, while payouts are at much faster intervals than the traditional affiliate model. All FunFair-powered casino players will have a trace back to the first casino they joined with and if applicable, the referrer who pointed them to it. All game sessions' profit and loss will also be held immutably on the blockchain, ensuring full transparency for the affiliate.
At present, partners must wait weeks rather than days and hours for payment, and even then, have to trust that these were correct. We use smart contracts that pay the correct amount, by design and not by trust, immediately to the affiliate, which we believe will raise the bar considerably in the current environment.
AI: What elements of the FunFair offering would be best for affiliates to promote in order to drive traffic to the FunFair site?
JS: Each of our partner casinos will have its own feel and branding, which they'll market to their target audience. Affiliate partners would then be expected to assist with this process to ensure an efficient program of referrals from the right audiences to the most suitable FunFair-powered casinos.
However, across the board, it's clear that FunFair-powered casinos will have strong differentiation, in terms of our value propositions of fairness, instant payouts and control of funds, compared to other clunky blockchain casinos and games. We'd therefore imagine that there will be affiliate partners for the entire FunFair ecosystem of casinos, as well as those bespoke to individual brands.
AI: How does commission work between FunFair and its affiliates, will they be paid out in cryptocurrency?
JS: We cannot reveal the exact structure of the affiliate program as of yet, but all payments will be in fun, our proprietary cryptocurrency that underlines the entire FunFair ecosystem of operators, players, game developers and affiliates. These payments will sit with our values of fairness and speed, and will of course be generous without prohibitive terms and conditions on player losses and turnover.
AI: Will the blockchain change the wider affiliate space in the gaming industry or do you expect it to just be used for blockchain casinos?
JS: There are uses for blockchain-based tech across various elements and verticals of the gaming industry and affiliate partnerships seems like one of the clearest. We see its benefit to providing affiliates with quick, accurate payments which are accountable and fair. However, it remains to be seen whether these values sit with larger operators who can often take affiliates for granted.
Over time, I'm sure there will be tools which will allow fiat casinos to utilise the blockchain for affiliate payments, but I wouldn't say this is high on their priority list for now. We will continue to extoll our values of fairness for all in the FunFair ecosystem and as this gains traction, we'd like to think that sooner or later, players and affiliates will demand the fairness that we currently provide across their other partnerships.