During last week's Digital Marketing Forum (DMF) at the Olympia London, we had a number of speakers attend the event who addressed a wide variety of topics, ranging from voice recognition to esports and understanding millennials.
Following the panels at the DMF, we had the chance to sit down with some of our speakers to gain a more in-depth and personal reflection of what they thought of the event as a whole. We asked them what they enjoyed about the day and their panel sessions, and why they decide to attend industry events such as the DMF.
Laurenci Dow, Head of Marketing and Affiliates, of Jumpman Gaming, who spoke on the Bonuses and Social Responsibility in Gaming panel, explained: "Today has been fantastic, to be able to share the stage with people who have ten plus years of experience is always amazing, you learn so much.
"What I enjoyed the most, was just looking at how we are going to work in the future in this new digital marketing space.
"This conference is definitely vital for other affiliate managers to attend, the knowledge that's available here, from operators and affiliates."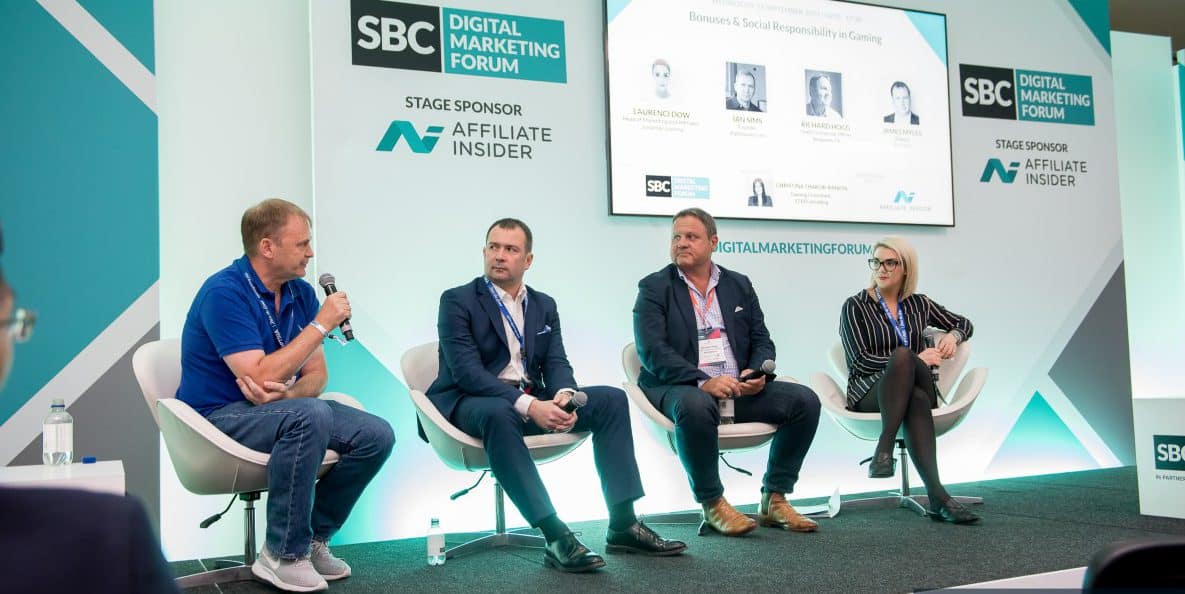 Continuing with Bonuses and Social Responsibility in Gaming, moderator of the panel Christina Thakor-Rankin of 1710 Consulting and All-in Diversity Project, gave her overview of what she thought of the day: "It was a bit of eye opener for me, because for so long, we have looked at affiliates as being stuck in their ways, but what we have learnt from the forum is that's not the case.
"So many are willing to look around and see that the industry is changing, customers are changing and regulation is changing, and there seems to be this sort of pro-active desire to work together, to embrace the future almost."
While commenting on her key takeaways from her DMF, she added: "The three big things I took away from my day is that there are challenges but there are opportunities, regulation is going to continue to change, but there is also an opportunity for the affiliate industry to get on the front foot."
Affiverse also caught up with Robert Kraft, Co-founder and CEO of OmniView Sports, who explained that he was very impressed with the event: "The event has been great, after flying over to London, it's been tiring, but there has been some amazing panel sessions, where we have learnt a lot, and how legislation and sportsbooks will be changing.
"I have taken away some great points from the event which I will definitely be taking back with me to the US".