Affiverse catches up with Jade Zorab, Head of Corporate Development at SMP eGaming and a panelist at our recent AffiliateFEST event, for an in-depth discussion on all things affiliate compliance.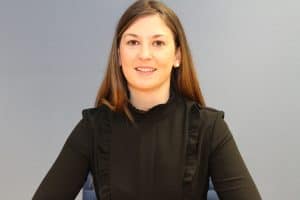 Affiverse: For the uninitiated, can you describe your role within the affiliate sector?
Jade Zorab: In a previous life I led the affiliate programme for an operator licensed in two jurisdictions. This gave me a wide exposure to the needs of the affiliate sector, to the operational and commercial needs of the operator, and to the licensing and compliance needs of the industry. Today, I work with the licensing and compliance teams at SMP eGaming, where we help affiliates establish robust structures, governance, processes, tax arrangements, and advertising standards.
We also consult on a wide range of other issues, from website compliance to helping affiliates bridge the gap to becoming a full-scale operator. My unusual education has helped me handle this broad remit: I studied both marketing and law, a unique combination but one which I think helps me to understand the real balance between commercial and compliance aspects.
AI: Often there is a misconception surrounding what compliance means: it's not just about GDPR, it's about processes such as finance and reporting. In your eyes, what does compliance really mean for affiliates?
JZ: Compliance is an aspect of business culture that should impact everything we do. It is about being both responsible and accountable to protect consumers, employees, and your profits over the long term. In practice this means practising good corporate governance, being socially responsible, not misleading consumers, and creating practices that are sustainable. This is an area that is equally applicable to operators, and we're seeing compliance culture training being at the forefront of their agendas.
The compliance process involves determining which regulations apply to your businesses directly (e.g. GDPR) or indirectly (e.g. finance, reporting, or other regulatory obligations specifically aimed at the operator), documenting how you comply with these by way of the creation of policy and procedure frameworks, and then actually implementing these controls.
Deficiencies in any area can be simultaneously morally reprehensible and commercially catastrophic: for business examples, consider the announcement of shut down of affiliate programs like Skybet, or at an industry level the complete ban set resorted to by a frustrated regulator in Italy.
AI: Do you agree with the notion that an affiliate compliance focus is long overdue?
JZ: Yes, something has got to change in the affiliate space to maintain relevance. Whilst licensed operators are now moving toward a more educated and well-resourced compliance, this is often not the case for small and medium sized affiliates, who are less likely to have dedicated staff and struggle to find relevant training. Historically, the tone and content of industry specific training has always been tailored towards operators.
With enhanced scrutiny around advertising practices in all the major regulated markets, it's obvious that things cannot continue on the current trajectory. Affiliates need to take control and start self-regulating, before they become subject to punitive reactions from rightly-aggrieved regulators. At Affiliate Fest, we spoke about the formation of a trade body; this has been on the cards for a while now and I think is an essential measure to create a unified voice and even the playing field.
In the UK market, whilst it's always been assumed in the spirit of the regulations, from 31st October Licence Conditions and Codes of Practice (LCCP) social responsibility code provision 1.1.2 will be updated to specifically refer to affiliates. This code provision is in relation to 'responsibility for third parties' and confirms that it is the licensees' responsibility to ensure any third parties conduct themselves as if they were bound by the same licence conditions. The same wave of changes has elevated the requirement to comply with ASA codes from an 'ordinary code provision', which sets an expectation around good practice, to a 'social responsibility code provision', which sets a requirement.
Breaches of social responsibility code provisions could be subject to the full force of the Gambling Commission's regulatory powers, including financial penalties. Effectively, if an affiliate doesn't comply with ASA codes and LCCP, the UK GC can act against the licence holder. On the whole I'm delighted to see that compliance is being taken more seriously by both affiliates and operators alike, it's simply a shame that it's taken regulatory enforcement action as a catalyst.
AI: What should a good affiliate business be doing in terms of compliance?
JZ: The first step is identifying what compliance means to your business, identifying those areas of direct and indirect application and understanding why this is necessary. Without a robust understanding of why this is required it will be difficult to gain collective buy in and co-operation from the whole business and thereby create a compliance culture. An open dialogue with advertising partners is always key, as is affiliates educating themselves and understanding what their responsibilities are.
In the UK, compliance with the ASA's CAP and BCAP codes is a good starting point, as is an understanding of the ICO's and CMA's guidance. That said, a black and white approach does not work: you need to balance commercial consideration with the spirit of any ad codes, remote gambling rules, regulation, etc. It's also incredibly important that affiliates document their compliance procedures as well as record their success in following them. It is often the case that affiliates have good practices which are undocumented and unrecorded, which provides no protection when they are challenged.
Proper and relevant training is also an important part of the process. As I identified above, traditionally there has been too little provision in this area, but industry-specific eLearning services such as the SMP Compliance Academy (smpca.com) are moving to address this gap.
AI: What are your broad predictions for how the affiliate industry will develop over the remainder of 2018 and beyond?
JZ: I expect we'll see a more pragmatic approach towards compliance. We are seeing an avalanche of enquires from affiliates who want to get their communications and campaigns right and educate themselves and their teams. We're going to see an uplift of third party services and tools like Rightlander (rightlander.com) being utilised across the board to aide affiliates in staying on track and removing the requirement for manual intervention.
The affiliate market is highly competitive, even saturated. As a result, the big winners going into 2019 will be those with niche specialisms that give them a clear competitive advantage. Compliance is likely to be one of the areas where innovative affiliates can carve out such an advantage, by reacting quickly and providing operators with confidence that they can deliver sustainable results in line with the standards the regulator expects of the operator.
Visit the SMP eGaming website here.