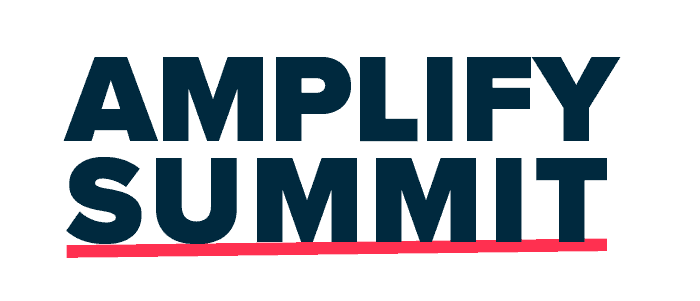 An exciting 2 Day Live Streamed Virtual Learning Summit offering affiliates and affiliate managers working across ALL industries a series of informed debates covering new trends and expert led thought leadership workshops designed to help affiliate businesses AMPLIFY their performance!
MEET DECISION MAKERS FROM THESE COMPANIES...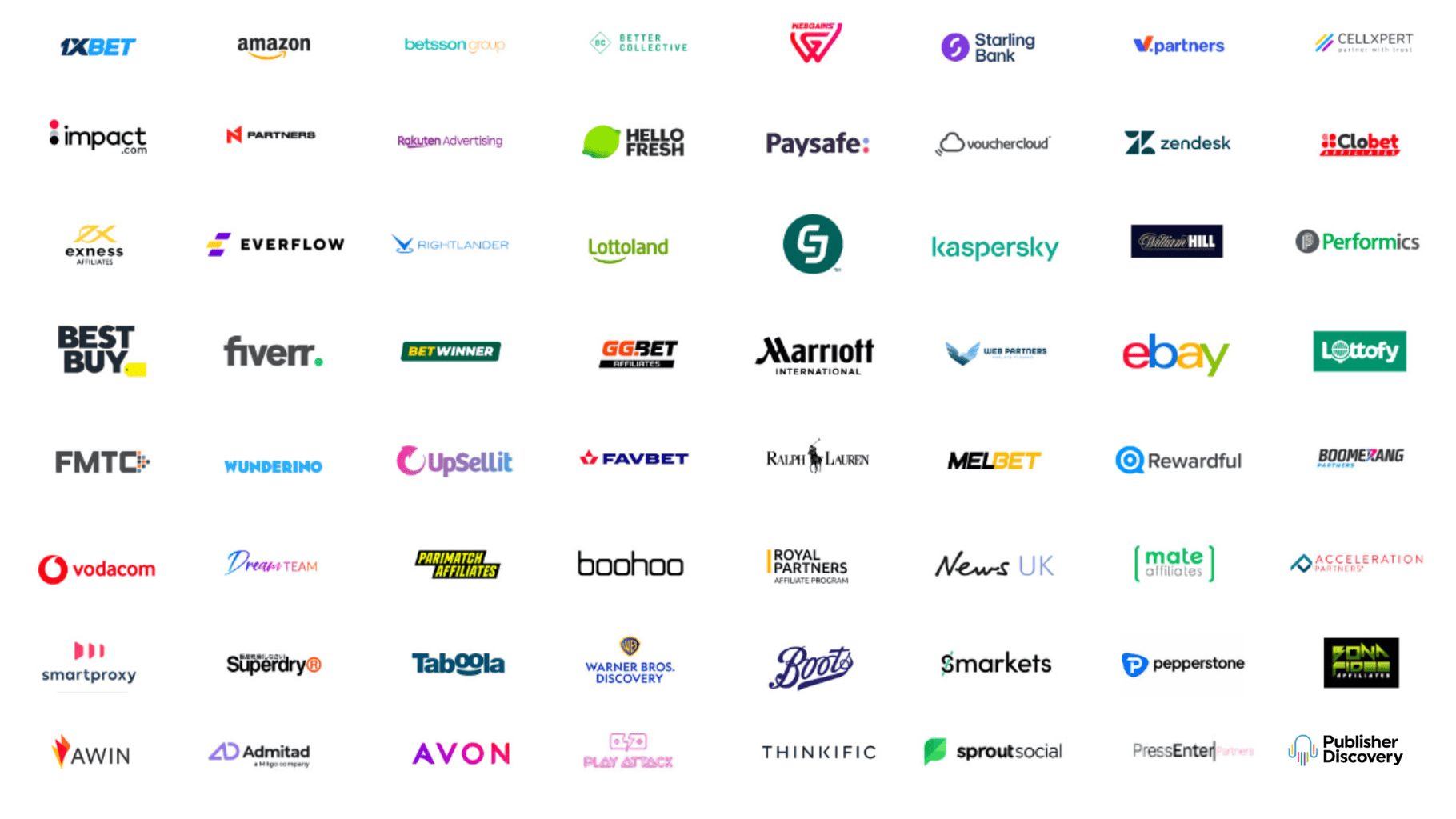 Benefit from in-depth panel discussions and deep-dive into master classes

We'll be discussing all things digital, partnership and affiliate marketing. After this event, you'll leave with a clear understanding of the latest trends, where it's all heading and
how to keep ahead of the curve.
Amplify Summit offers a multitude of sessions, so you choose what applies to you and catch up on what you miss with the replays available for 12 months after the live event.
HRS OF CONTENT
(ON DEMAND + LIVE)
Future proofing your Affiliate Business

The experts round table will discuss the future trends that are impacting affiliates working in the IGaming sector. The panel will talk about new trends and tactics affiliates can leverage in a post recession market to drive continued performance growth. We'll also talk about cookies and how tracking will be affected when Google Deprecation occurs in April 2024 as well as Regulatory impacts that should be acknowledged this year.
Emerging Markets: A Global Review

In this discussion we'll take a look at what's happening in the top emerging markets around the globe, to identify where opportunities for growth exist. Experts from around the globe will discuss where affiliates will gain leverage, share interesting insights on player data, usability and on the ground localisation tactics that are working to grow sales delivery right now.
M&A Raising Capital to Grow

We will talk about getting your business ready to raise, or sell. What affiliate entrepreneurs need to know about building long term partnerships and revenue streams, how the industry is moving forward and when to negotiate longer tenures for traffic. We'll also talk about how to overcome talent acquisition hurdles running global businesses and what tools and services are available to help small affiliate entrepreneurs leverage growth and financial investments
Future Forward - Trends you cannot miss out on in 2024!

In this discussion we're bringing experts from multiple industries in Ecommerce to discuss future proofing tactics and new trends that affiliates cannot ignore. If you want to drive traffic, work smarter with your partners and understand how to grow your affiliate program in 2024 this panel is one not to miss!
How to stay ahead of compliance and win out against fraud!

In this panel we'll look at what's new and changing for 2024 in performance marketing, from cookie deprecation to FTC guidelines and GDPR updates across europe and with influencers, we'll cover it all and get you ready to navigate best practices and change helping partners to stay compliant and continue to grow!
Incrementality & tracking, how to ensure your program is driving NEW uplift

We'll be bringing in the heavy hitters to talk through how ineffective tracking can drive incrementality down and what to do about it. From first click to last click and post sale promotions, we'll talk about everything you need to know to focus forward and amplify incremental growth this year, leveraging partnerships to the max to deliver it!
EXPERT-LED MASTERCLASSES TO HELP YOU TAKE ACTION
You will be listening to industry experts at the Amplify Summit, who will share tips, strategies and learnings with your ticket.
But If you want to go a little deeper, we've also got four in-depth, expert-led Masterclass Implementation workshops which will set you up for success in 2024.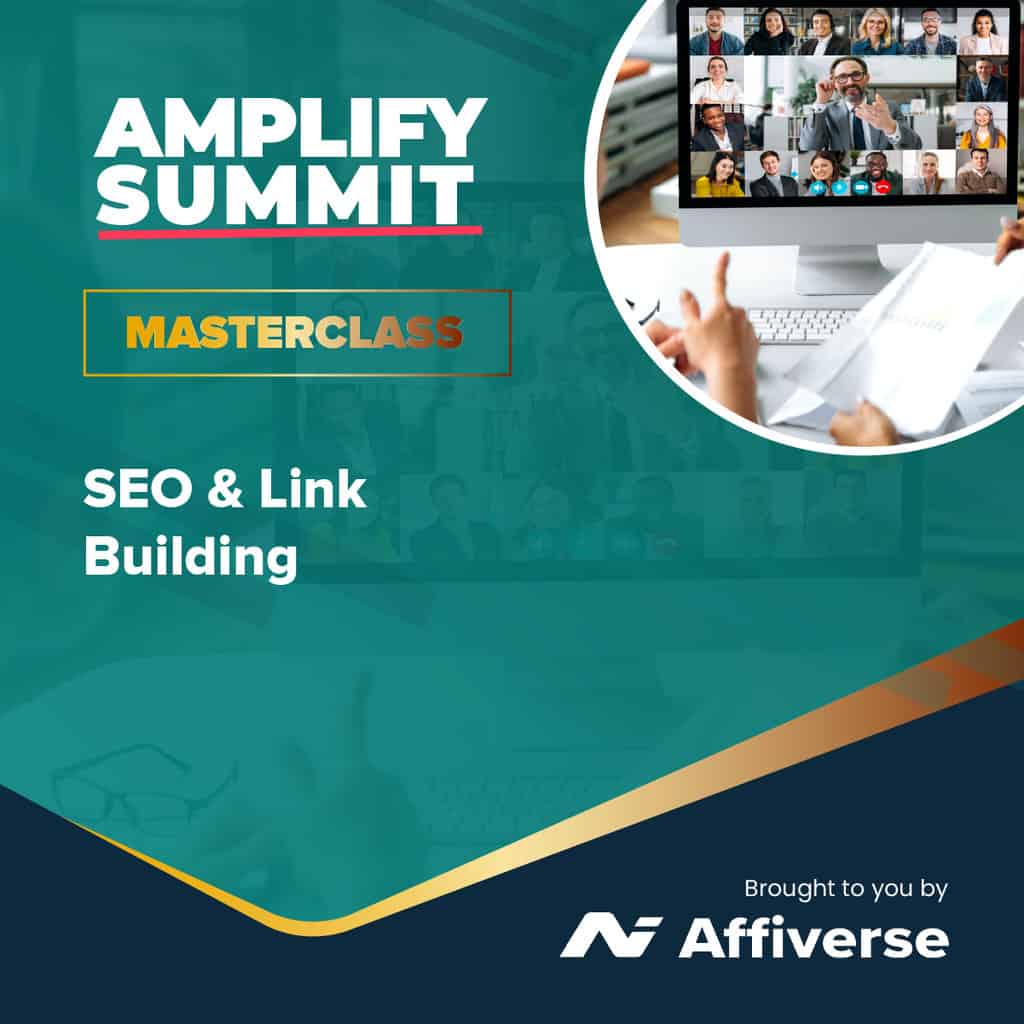 23rd January
Learn with industry leading SEO's how to gain momentum and grow your traffic – Faster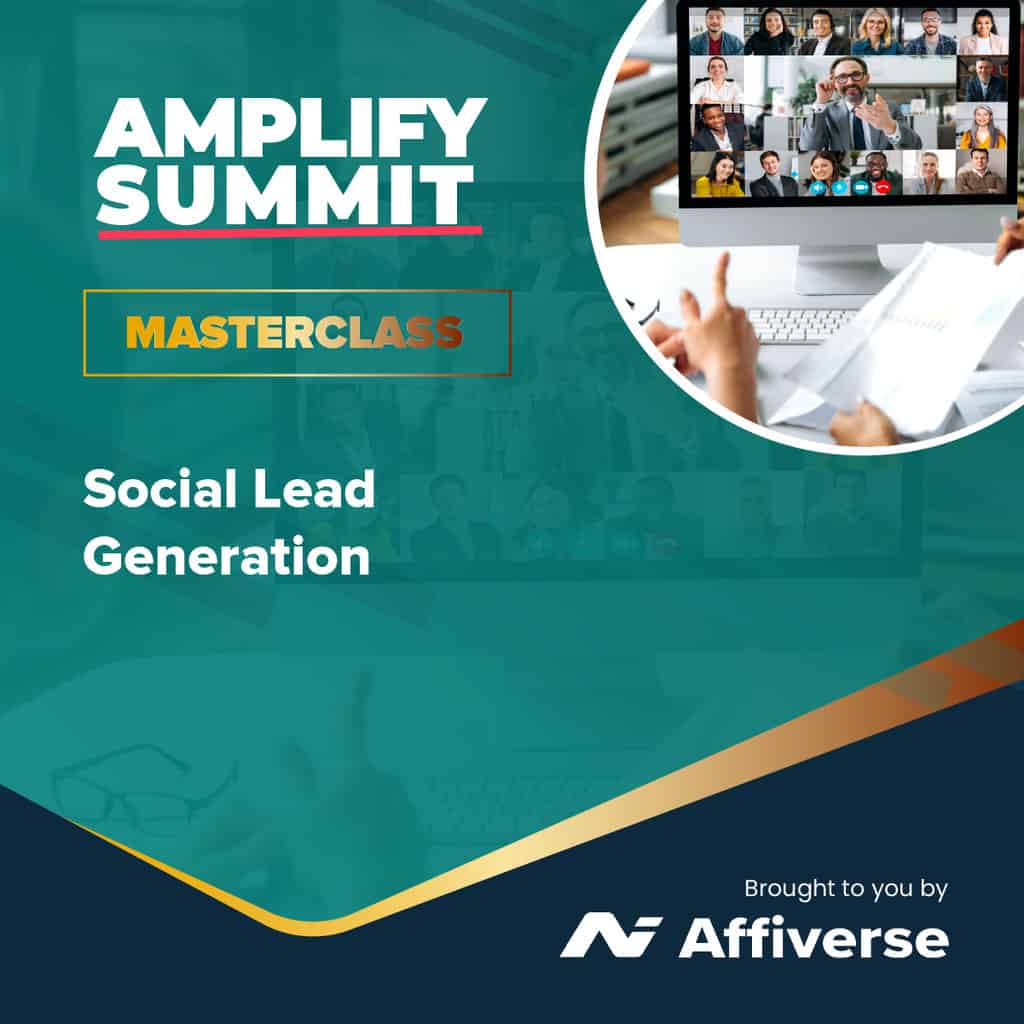 23rd January
Harnessing the power of social, how to find customers across multiple channels and build content that drives them to click on the offers you promote. (We'll cover everything from Threads to Reels and You Tube tactics too)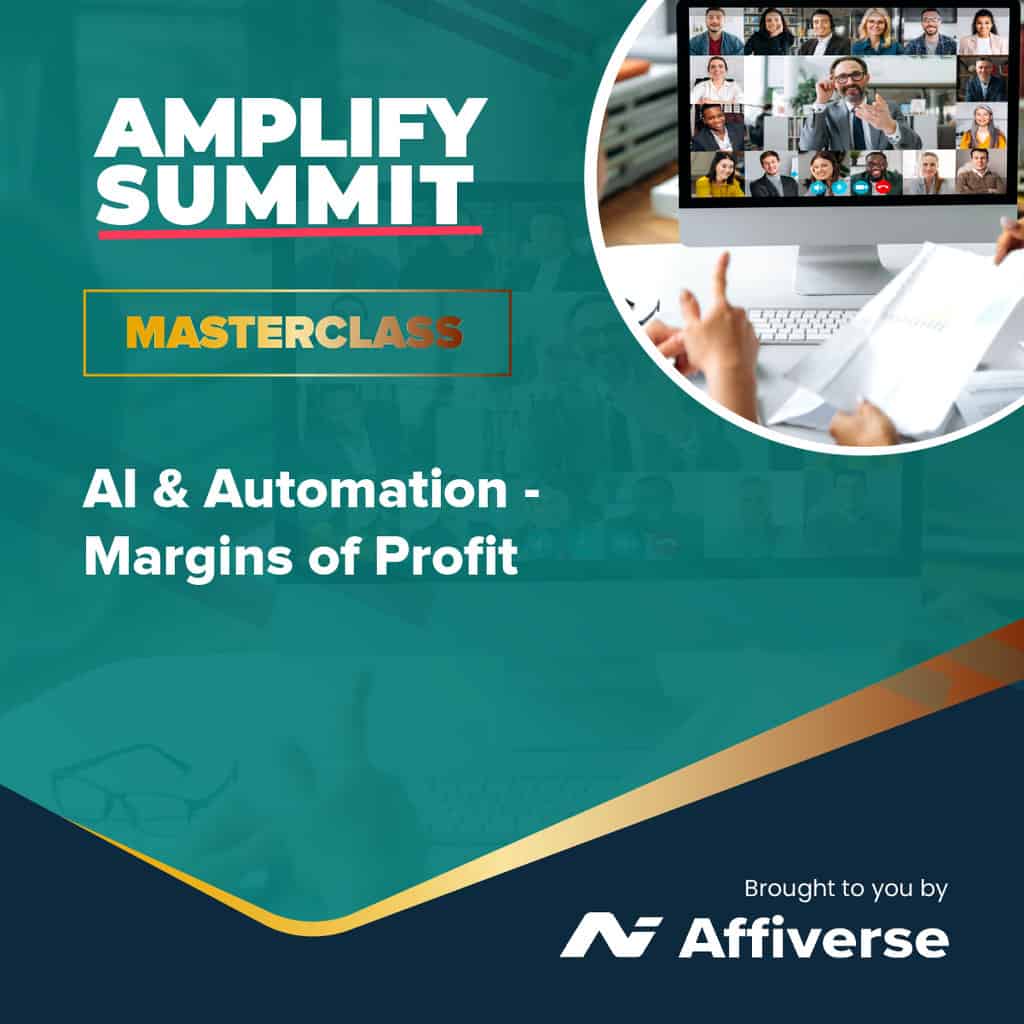 23rd January
Discover how to use new AI tools to generate content that ranks, how to incorporate AI to grow your affiliate business faster and how to leverage it in your program performance too!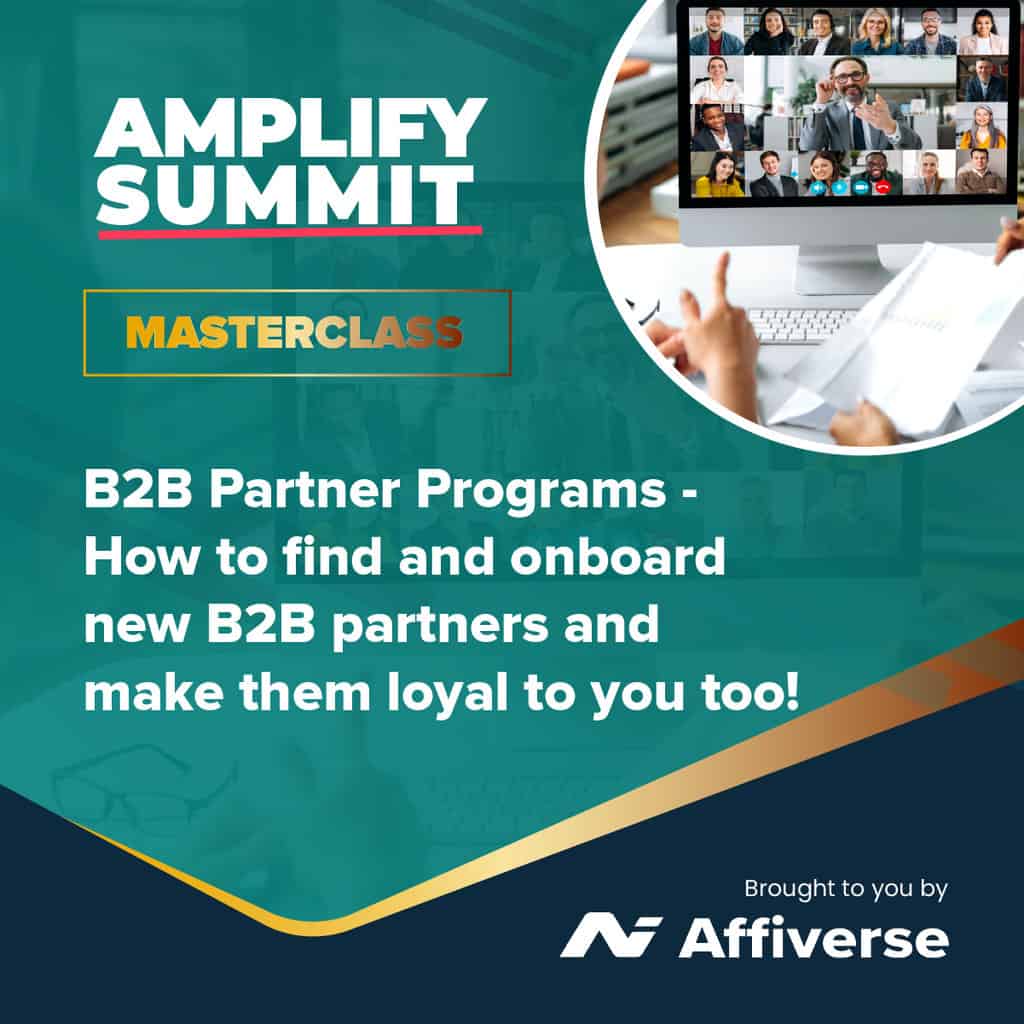 24th January
Discover why B2B partners are some of the hardest to onboard, and learn exactly how to reach out to gain more traction and success in the discovery and onboarding phase. If you're not in B2B attend this class anyway as the tactics used will be beneficial to anyone performing constant outreach to recruit new partnerships to your affiliate program too!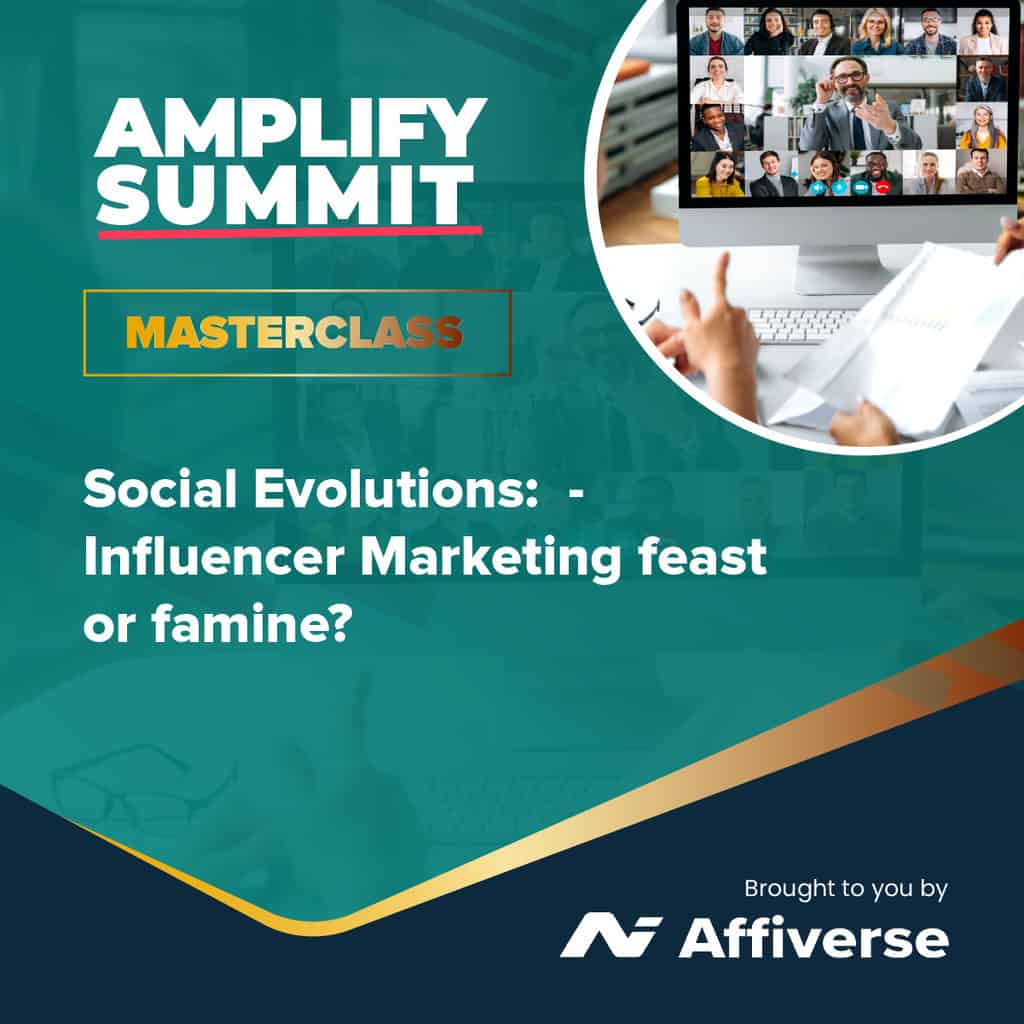 24th January
In this masterclass, you'll be given a crash course on what influencers need and want from performance marketing programs, you'll understand how best to manage them to perform and deliver and how to best work with influencers using performance based commercial modelling.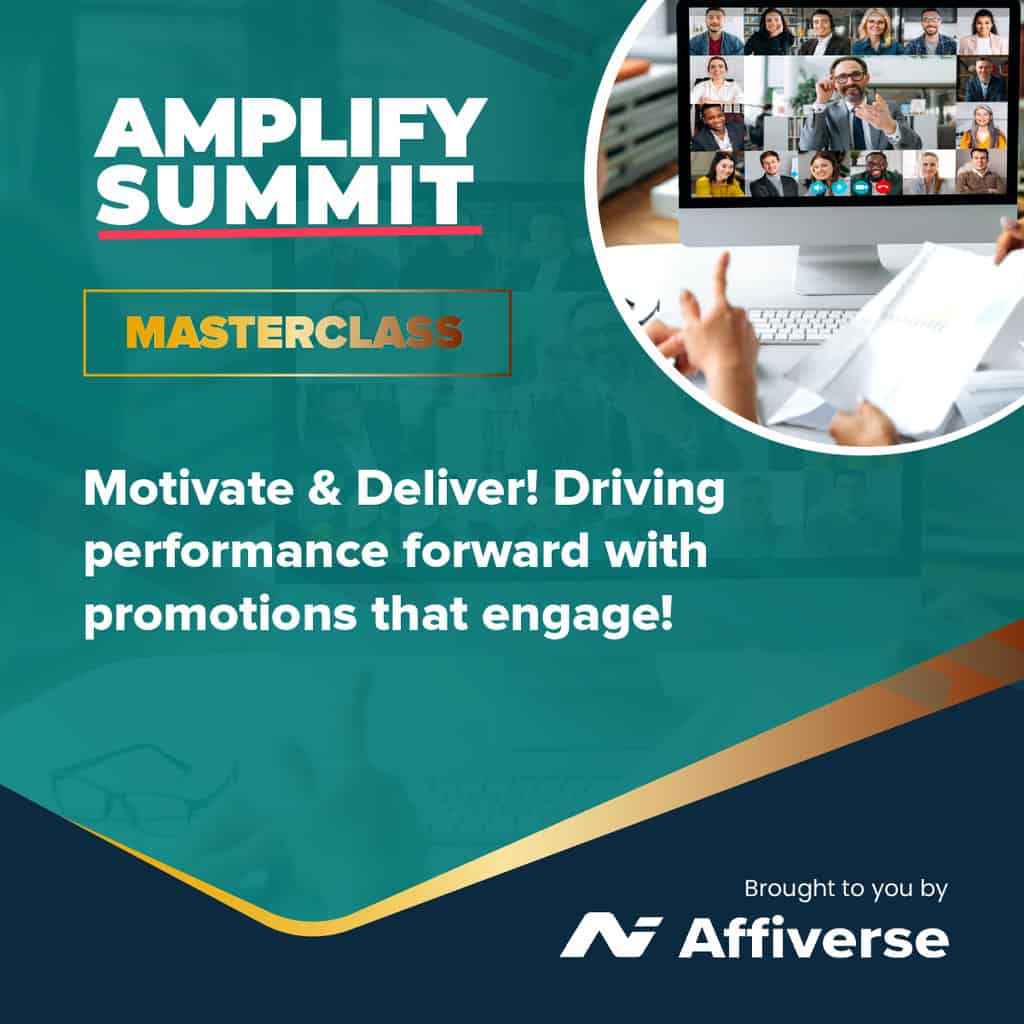 24th January
We all know recruitment is a top priority for ecommerce affiliate programs, but how can you drive performance forward with incentivised promotions and still remain profitable. In this Masterclass you'll learn how to leverage performance networks, combat fraud and build sustainable loyalty models for your affiliates to benefit from helping your program AMPLIFY results.
Want to be seen and heard by 1000's of Affiliate, Digital and Partnership marketers worldwide? Discover how AMPLIFY summit will help you reach an engaged audience and drive new sales for your business!
DELEGATE AND SPONSOR FEEDBACK
"Joining Lee-Ann and the rest of the panel to open the inaugural Amplify Summit, discussing how best to amplify partner growth was hugely enjoyable! I'm very impressed with the team's work to spark discussion and valuable insight in the affiliate industry – their podcast, website and the Summit are great examples of this, and I look forward to collaborating with them on these and other valuable assets to our industry in the future."
The Summit had a variety of topics that were very relevant to my affiliate program. The selection of competent speakers, session durations, and event duration as a whole were relevant and timed just right.
As a digital marketer or affiliate program manager it's vital you have your eye on the ball of what's new and trending, but also that you're getting the support you need to learn from industry peers. There's no school of Affiliate Marketing that teaches you everything you need to know but the AMPLIFY Summit - will help to solve that. We're helping 1000's of digital and affiliate marketers in our community constantly look ahead - see what's changing and how to navigate future industry and economic trends. We're helping you save time, and fast track your success to AMPLIFY your performance and upskill your teams. Our jam packed agenda covers both FREE to attend expert lead panel discussions that will look ahead at what the next year will bring and what trends are evolving as we face economic challenges and the impact to our budget and channel spends.
"A fantastic event full of insight, tackling the questions that matter in this ever-changing industry. The expertise of the panel members truly made this the most worthwhile event with takeaways as well as solidifying existing knowledge."
I had an amazing experience participating in the Amplify Summit. The Blockchain/web3.0 panel I participated in was incredibly well-organized and stacked with the brightest minds in the space. Lee-Ann is an outstanding moderator who clearly does her research - she made it very each for each of us to share our insights on the latest trends in blockchain tech and the digital marketing space in a way that anyone can understand.
Thank you very much! I learned so much! Lee-Ann thank you for organising and for this opportunity to participate.